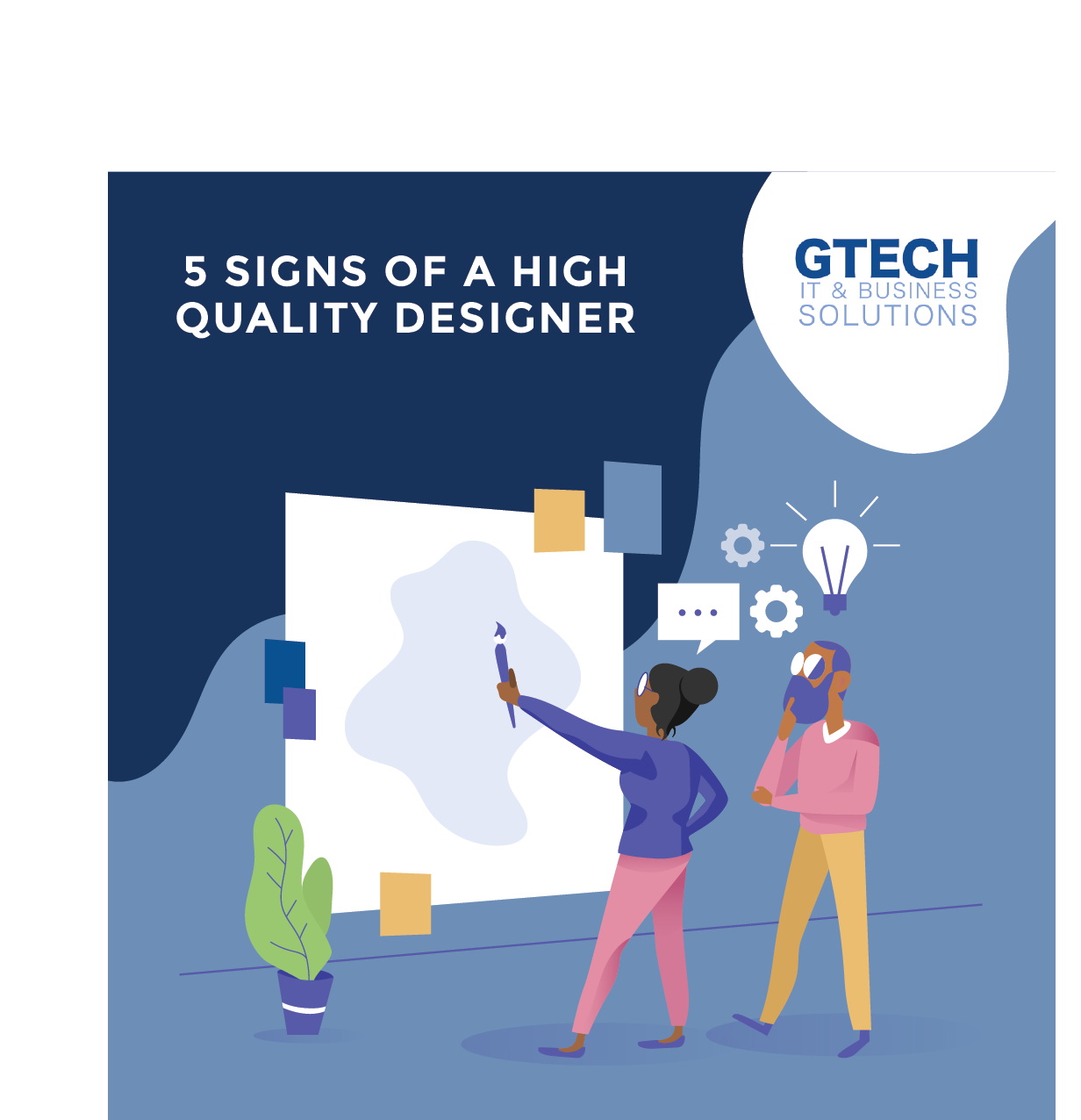 5 Signs Of A High Quality Designer
Allow me to paint you a picture: You have an exciting design project that you want to get underway for your business. You decide it's time to find a designer to execute it and release it into the world. After tweeting about it and scouring Behance, Dribble, and four pages of a Google search, you become overwhelmed by all the options.
What are the criteria for a great designer? It appears that everyone and their second cousin claims to be a "graphic designer or ux designer with experience." I know you might feel like scraping the whole thing, but I assure you there are ways to pick the weeds from the wheat. Let's go over a checklist of what makes a graphic designer worthy of your project.
Creativity and Imagination
Great graphic designers will be very creative and we can find inspiration for the new designs in pretty much everything. They don't want other people to inspire them- they will stand out because of their own creativity and imagination. We have a skilled team of UI experts to craft your experiences into your user-friendly responsive web designs.
Their professionalism is evident.
The kind of designer you want working on your valuable project is someone who takes pride in how they are presented. Professionalism isn't thrown out the window just because someone is a freelancer. If anything, more is required of them, because they are the only face of their business. Do they forget your scheduled phone call or do they run late to your meeting? The designer you interact with before the contract is signed is the same one you're going to work with and give money to. Make sure that they align with how you and your company operate in a professional manner.
Ability to take criticism
Successful designers will know that they should not take criticism personally. Quite the contrary, they will take it as a part of the learning process and they will try and use to improve their skills and will become the experts in that field. They always deal with different opinions positively, and they will be open to the changes in their field.
They are client-oriented problem solvers
Yes, I'm telling you that it should all be about you! In your talks with a potential designer, the focus should be on what your problem or need is, and how they can solve it. If your designer is more interested in "building a portfolio piece," or is more interested in the exposure you can give them, you are setting yourself up for communication troubles later. You might end up feeling like you have fight for every bit of input.
A high-quality designer can spend a lot of time identifying your needs before they ever lay pen to paper. They know that success hinges on identifying what needs to be solved to reach an end goal. This can look like researching your target demographic, listening to the full history of your company, scouting your competition, etc. Designers need to know what they're tackling so they have the best chance at knocking it out of the park.
Good communication
A designer should have very good communication skills where they know exactly how to communicate with their clients and also with other team members effectively. Fantastic communication skills will be a key in keeping them in the loop in regards to every project, where it also opens door to new ideas which may be crucial for success. If you are a good communicator, you will certainly be able to build a strong relationship with the clients, where it helps you to build a strong reputation.