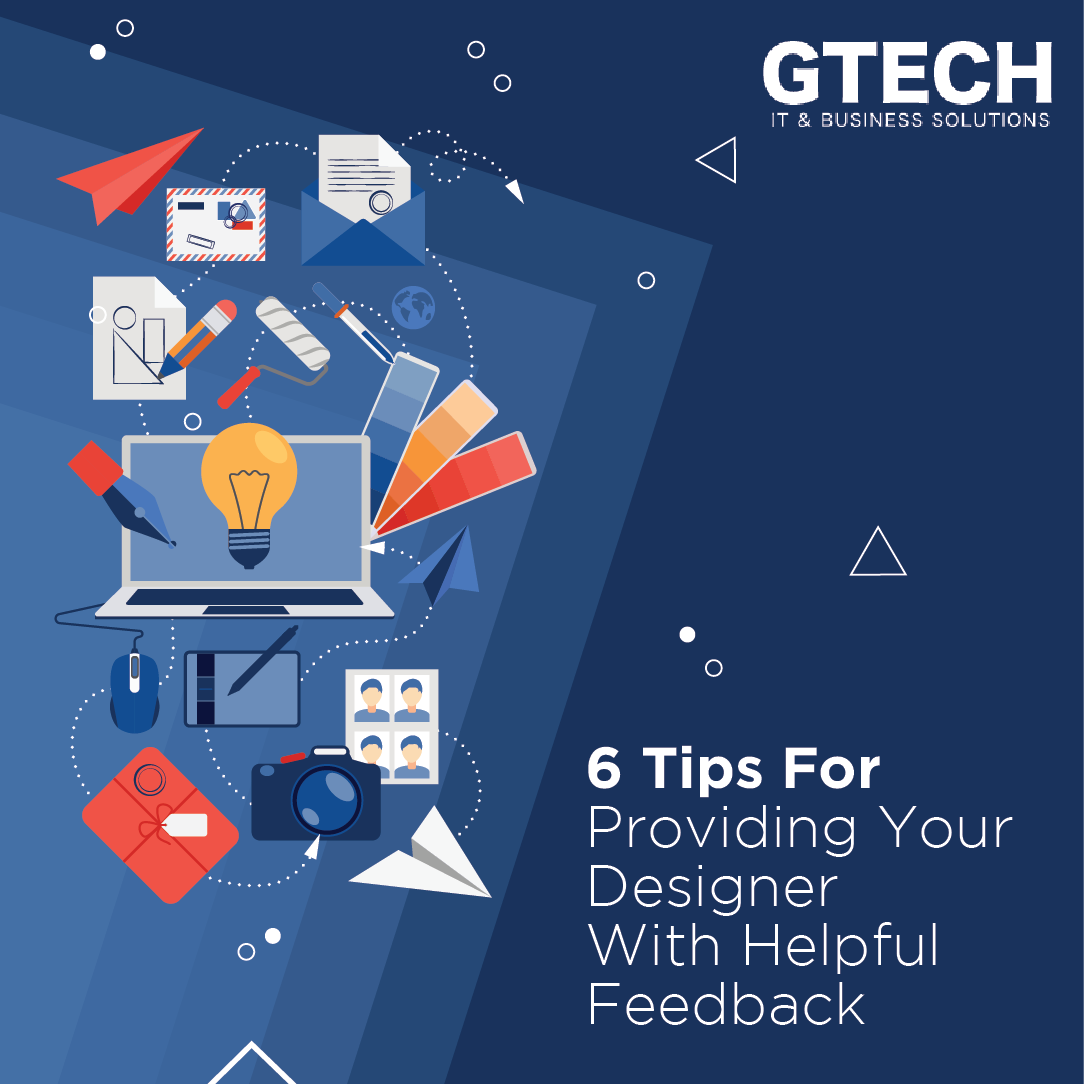 6 Tips For Providing Your Designer With Helpful Feedback
If you've ever worked with a designer, you know the scenario.
Your designer is enthusiastically presenting their work, but it's missing the mark. And now you're searching for the right way to provide them with design feedback that is useful and respectful, as well as understandable. The goal of the design process is to unify your vision with the designer's creative expertise to achieve the most effective result. This is where providing useful feedback can make the difference between a one-off flop and long-lasting marketing efforts that enhance your brand while attracting new customers.
Here are a few tips to assist in providing great feedback.
1. Be Specific with Feedback
Don't be vague with your feedback. Phrases such as, "it doesn't pop" may mean something completely different from person to person. Are you referring to brighter colors, bigger fonts, more imagery… Be specific. It will help you get exactly what you are looking for.
2. Focus On Your Audience
The main goal of any design project is to reach your target audience. Try to put yourself in the end user's shoes when evaluating the design. For instance, if you don't like the color yellow, but your designer gives you valid reasons why it might appeal to your customer, don't rule it out based solely on a personal aversion.
3. Give examples of what you want
If you're not a designer, sometimes it can be difficult to convey your opinions and thoughts to your designer. In this case, finding visual examples will help bridge that communication gap and avoid miscommunication and unnecessary work.
4. Try To Keep It Balanced
Balancing is the most important thing for all sorts of design. You should focus on both the positive and negative comments so that your designers can understand the negative things in design and turn them into positive things if possible.
5. Ask questions
When it comes to design, there aren't stupid questions. Ask any question that comes to mind when reviewing a design or getting started. This creates a dialogue rather than a list of changes and allows the opportunity for more creative solutions to evolve. Getting a clear understanding from the questions you ask is very important to convey your thoughts to your designer.
6. Consolidate Feedback
Few things are worse for creatives than receiving a pile of feedback from an entire team.
Collaboration can lead to creative breakthroughs, but a tangle of disjointed feedback only leads to confusion. If multiple people need to approve the final product, gather and sort through their thoughts before sharing them with the designer.
Be especially mindful of eliminating conflicting comments, opinions that diverge from the stated objectives, and any other criticism that isn't constructive. It is also important to be selective when it comes to people whose opinions you're seeking.
In short, treat the design feedback you give as if you were the one who is receiving the feedback. Provide your designer with constructive criticism and a clear path of what you would like to see in the outcome. The design process can be uncomfortable, but a little patience and thoughtful collaboration go a long way when it comes to helping your designer deliver the best solution for your business. Of course, a foundation of trust and mutual respect is the key to a productive creative partnership, which is why it's important to find the right designer or firm in the first place