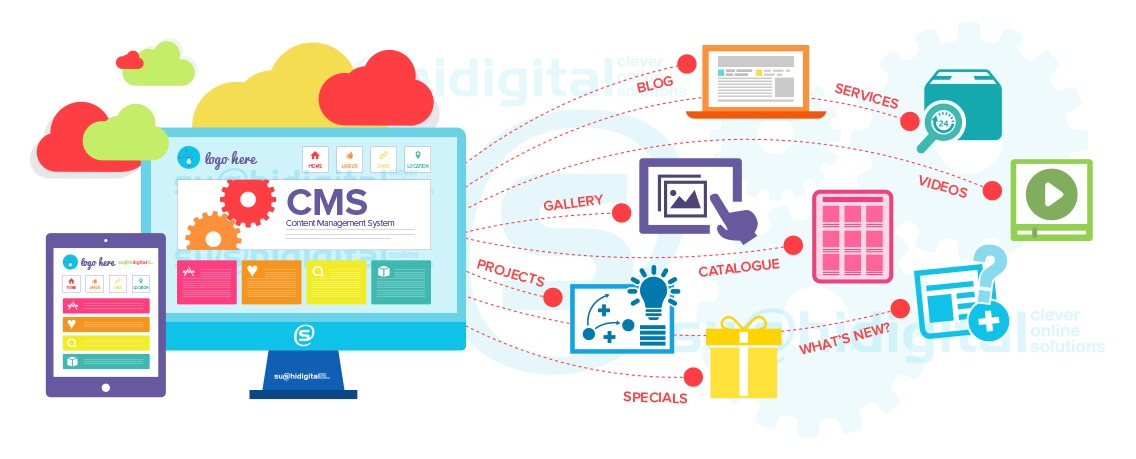 2019 Top 4 Content Management Systems
A CMS ( Content Management System ) manages the creation and modification of digital content, usually on the web.  It is designed to support the management of the Web pages contents.  These contents can include text and embedded graphics, photos, videos, audio, maps, and program code that displays content or calls to action.  Content management systems are designed to have two major components, the CMA ( Content Management Application ) and the CDA ( Content Delivery Application ).  The CMA is the front end UI.  It allows a users with very little expertise to add, modify and remove content from a website.  The CDA compiles that content and updates the website.  Let's briefly review 4 of what GTECH consider's the top Content Management Systems today.

WordPress is the by far most popular content management system amongst its competitors.  Based on statistics, it is used by more than 28% of all websites online.  Beyond its ease of use, WordPress in my opinion delivers a first class experience.  WordPress is customizable with a wide variety of plugins and themes.  Publishing new pages and post are done with a few clicks in the UI. Amongst the many other features, WordPress has a very large Community and gets regular updates on its software.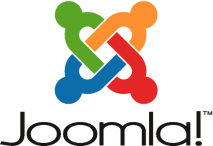 In the debate of which CMS is the best Joomla is one of the names that come up in comparison to platforms like WordPress and Drupal.  However Joomla is not as user friendly.  Instead it boast to be one of the more flexible platforms which is a great option if you need to manage a lot of customizations.  It also offers way more options for user management which makes it a perfect choice for membership-based websites.  Another really cool option is being to take advantage of multiple templates or themes at once for different types of content.

When we talk open source, Drupal in my opinion is about the best.  Lagging behind WordPress and Joomla in market share, Drupal still shines in some of the same areas as Joomla.  Like Joomla it has a very flexible system for handling customizations, high degree of control over users and permissions, and it even handles multilingual websites without the use of extra plugins.  What puts Drupal in a class of its own in my opinion are two very important things, taxonomy and security.  Drupals Taxonomy module allows you to classify your web content and boast to be more powerful than any of its competitors.  Drupal is also considered to be a more secure platform than WordPress and Joomla.
Its not often I come across people that use SiteFinity, but with business like Gatorade and Dannon using the platform, we can say it's actually one of the most established CMS and Digital Marketing Platforms around.  One of its most notable of its qualities is its beautiful design and friendly user experience.  These include drag-and-drop widgtes, forms, personalizations, SEO, A/B testing functionality, built in E-Commerce capability, and accommodations for large enterprise businesses that manage multiple brands, regions, etc.  SiteFinity also offers connectors many well known digital marketing tools like Salesforce, Sharepoint, and Microsoft Dynamics.  The issue with SiteFinity is that the platform does not include enough templates and honestly it would be difficult to find developers that specialize in this platform.
Wrap-Up
GTECH's CMS of choice is WordPress.  Our customers usually want the freedom to be able to make changes to the site without a huge impact.  WordPress offers that to the experienced and inexperienced alike.  Publishing new content is simple and they have access to a very powerful editor that enables you to format your content.  It also has a large and helpful community in case the customer would like to perform their own web customizations.  Click Here to check out GTECH's WordPress Hosting.