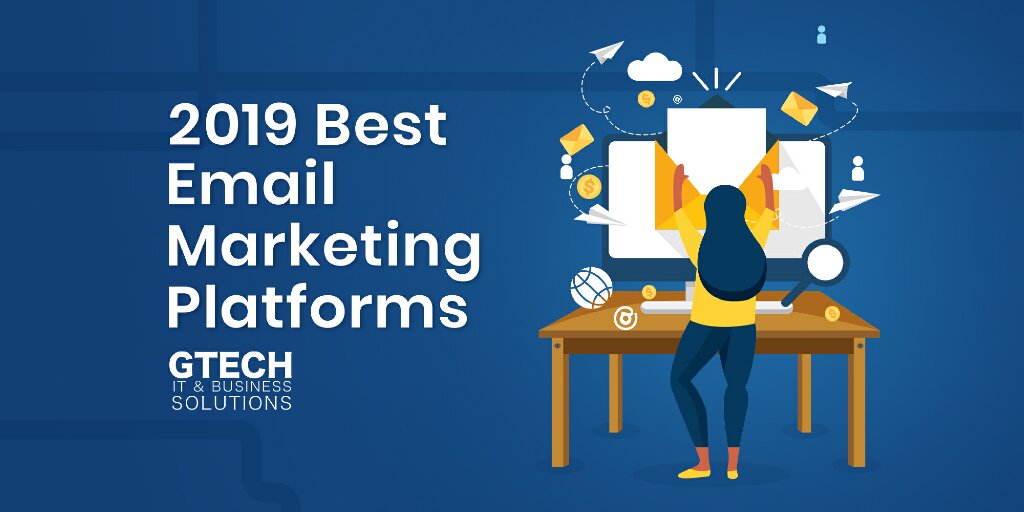 2019 Top Performing eMail Marketing Platforms
Email marketing is the highly effective digital  marketing strategy of sending commercial  email messages, typically to prospects and customers, converting prospects into customers, and turn one time buying customers into loyal, raving followers.
Email is one of the best ways to connect with this following, build engaging relationships, and convert leads into repeat customers.
What Platforms Are Popular?
Constant Contact – Constant Contact is probably the industry's most popular platform for email marketing.   They have vast library of resources and offers unmatched support with live chat, emails, and discussion forums.  Constant Contact is best for businesses just starting out with email marketing. Constant Contact features a free 60 day trial.
Drip – Drip is more than just your typical email marketing platform. With its vast amount of automations and integrations you can send text messages,  display Facebook Ads, and many other wonderful things.  Really!  Drip is the perfect solution for those that want to convert their visitors into subscribers and customers with very intelligent marketing automation, especiallythose with eCommerce sites.  Drip is free for up to 100 subscribers.
ConvertKit – ConvertKit was built specifically for bloggers, youtubers,podcasters, and publishers. This tool makes email automation simple for these types so that they could focus more on creating.  With ConvertKit you can create attractive mail publications and send custom tailored emails to individual subscribers. ConvertKit has a free 14 day trial.
Mailchimp – Mailchimp is the platform that works for everyone. This tool can accommodate any size business.   It also comes with tons of integrations ready to use.  Mailchimp is free for up to 2000 subscribers. It's best for those on a budget and looking for an all in one type marketing platform.
GTECH eMail Marketing – Yep GTECH is also a big player in this game.  GTECH eMail Marketing tool is great for anyone getting started and also marketing pros.  This platform has many, many  automations and templates, and is very simple to use.  CLICK HERE TO LEARN MORE !
The Importance Of Email Marketing
According to
litmus.com
,  email is still the top communication channel.   With 91% of consumers checking email on a daily basis that cant be said for any other communication medium.  Some would say that they could perform this same function on social media but the fact is….Its just unsafe!….Your social media account can be shut down at any time for any of many reasons. This could result in the loss of many leads and contacts that you've worked so hard for whereas with an email list, it simply belongs to you.  No one can take that away.  And besides, according to
convinceandconvert.com
email marketing has 3800% ROI if done correctly.  People who buy things offered through email spend 138% more than those who dont receive email offers.  Email automation and marketing are absolutely the best ways to attract repeat customers and followers.  Follow us on all social media platforms for more tips.  Subscribe to our email list for offers, tips, and even more!
For further reading check out some of our other material linked below.