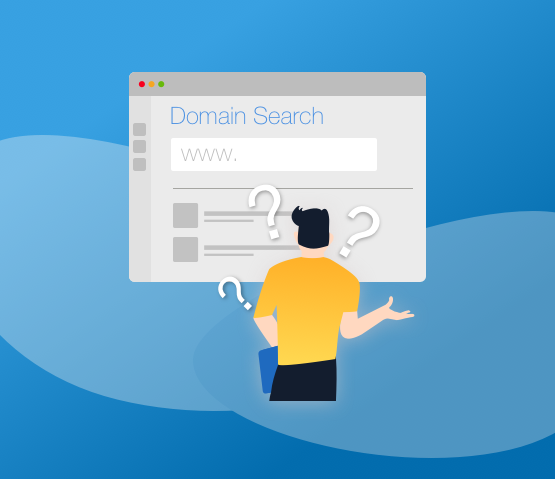 How To Choose the Perfect Domain Name
Choosing a domain can be overwhelming, as there are a lot of considerations.  Being that this is the cornerstone of your digital identity, one would suggest that you choose a domain that not only fits your brand but is also easy to market.   Allow me to share the criteria that GTECH follows when assisting our customers and even for our own endeavors when choosing the perfect domain.
Your domain name should be short and unique if possible.  You run a greater risk of allowing your customers to mistype or misspell your domain name if this rule is ignored.  Make it short and sweet.  You will thank yourself later.  Try using keywords that describe your key function or business. Using keywords help improve your rank on search engines and just resonates better with the customer.  Don't be afraid to use the business name.  This makes it a lot easier to market if the name is not long and complicated.  Avoid using trendy "buzz words" that will require investing in multiple unnecessary domain purchases right off. Making sure that your domain is memorable and appealing is essential.  Share your domain with those close to you to make sure it makes sense to others.
Target the area that you are in. If you are local…stay local.  For local customers to find you when searching consider including your location in your domain.  Avoid using numbers and hyphens in your domain.  As a customer, this is always confusing and to me just weird to hear.  You never know if the customer will use the numerical representation of the number or its spelled out version.  Hyphens are a lot of times also confused or forgotten.  For these reasons, it would be necessary in these cases to register variations of your domain to be completely safe.  Again, I highly advise avoiding hyphens, slashes, dashes and numbers.
Once you've chosen your domain name research it to make sure it is not in use, trademarked, or copyrighted.  I've worked with clients that ignored this very small but tedious piece of advice and resulted in receiving a cease and desist letter after the client has started their branding process.  Trust me.  You would not want to find yourself here.  Recovery can be costly and it of course can result in loosing your domain.
Lastly, you should choose the appropriate domain name extension.  These are defined as suffixes, such as .com and .edu, at the end of a website address.  The .com extension is by far the most popular one.  However, it can be very hard finding a .com domain using the aforementioned criteria because of its popularity.   Lots of new generic top-level domains, like .online, .solutions, and .market offer an awesome opportunity to registry short, marketable, and highly relevant names.
Because domain names are so inexpensively priced, they sell fairly quickly.  So act fast! Follow our criteria and register your domain as soon as possible.
Click the link below to use GTECH's domain search tool to get you started on your journey in finding the perfect domain.
GTECH IT & BUSINESS SOLUTIONS – DOMAIN SEARCH/REGISTRATION TOOL
If you require assistance, we'd love to hear your voice. Just call us at 1-866-670-7658 and we'll walk you through step-by-step.  You can also click here or leave a comment below and we will definitely respond.