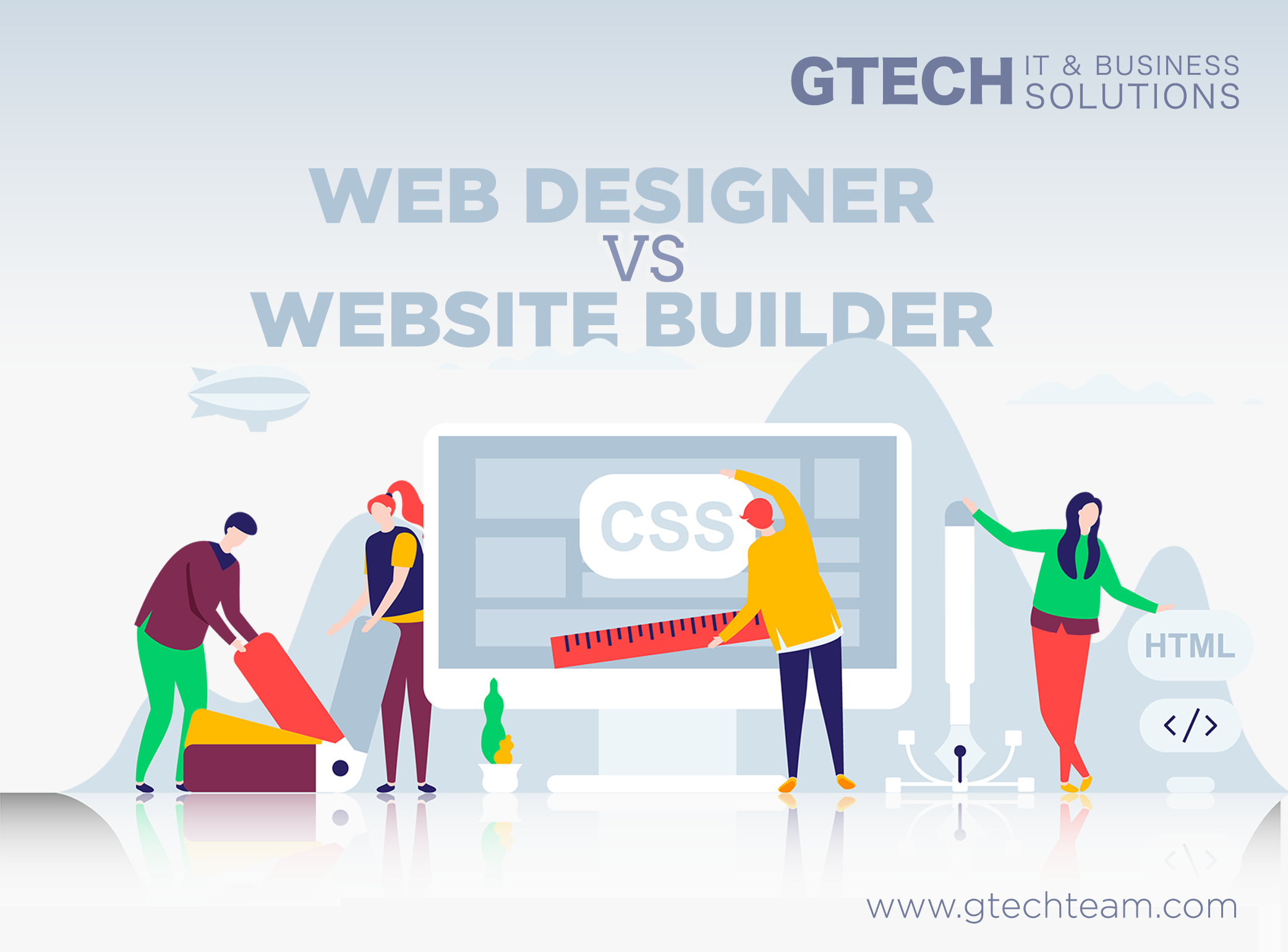 Let's face it.  Hiring a professional Web Designer to help you with your web identity is not cheap.  Though there are some freelancers that may be able to design you "something" in the price range of about $500, a professional website designed by a professional web designer or web design company can start around $3000.  So why would one spend this amount of money when there are alternatives available that are significantly cheaper?  Why not just invest in a website builder service? These are much cheaper. Let's investigate by comparing the web designer against the website builder platform to see exactly why people are paying this amount of money for professional websites and on the other hand why people prefer to build the website themselves.
Website Builders vs. Website Designers 
As of lately, website builders have been the new wave.  For the entrepreneur that has a somewhat small start up budget this is the only option.  Website Builders are initially very economical, however it's a subscription service which basically means that you are renting your website much like an apartment. Don't get me wrong there is nothing wrong with this.  I myself am living in a rental but like every other breathing human being I do aspire to own my residence as I "own" my website.  If this is also your reality, one must either learn code as I did( which takes lots and lots of practice ), or do the inevitable and hire a professional website designer. The allure behind the website builder platform is its ease of use and its access to "professional looking" template designs that can get you fitted into your ready made web identity in a matter of hours with little to no professional experience.  Website Builders facilitate the process of creating a website, publishing it, and managing the content regardless of your technical experience or aptitude.  Website builders provide very basic functionality.  Highly functioning, highly valued websites are usually not using this type technology to market to its audience.  These projects are usually are usually handled by a designer or a company with a team of designers, project managers, etc.
Web Designers, depending on who you hire, can bring a lot to the table.  One of the most important attributes of a web designer is that they usually save the customer tons of time.  Building a custom website can be a daunting task. Due to experience and education, designers know more efficient ways to design that will help keep you competitive in your industry.  Designers make your big project seem like a manageable task by streamlining the process.It is the designer responsibility to take your vision and make it a reality. A website designer creates a unique custom design which will deliver a better user experience to your customers and/or supporters.  With the use of templates, websites today can have a similar feel or look which can create identity confusion especially if both sites offer a similar product or service or has a similar theme.  A website designer can help your business get noticed in a very crowded space.
Call GTECH IT & BUSINESS SOLUTIONS right now at 1-866-670-7658 to discuss which is the right direction for you.  We offer affordable solutions for those that would like to build themselves or those that prefer that expertise and peace of mind that a professional web designer brings. We look forward to hearing from you.  Click here to view our catalogue of products including GTECH's very own Website Builder Platform starting at the affordable price of $5.99/month.