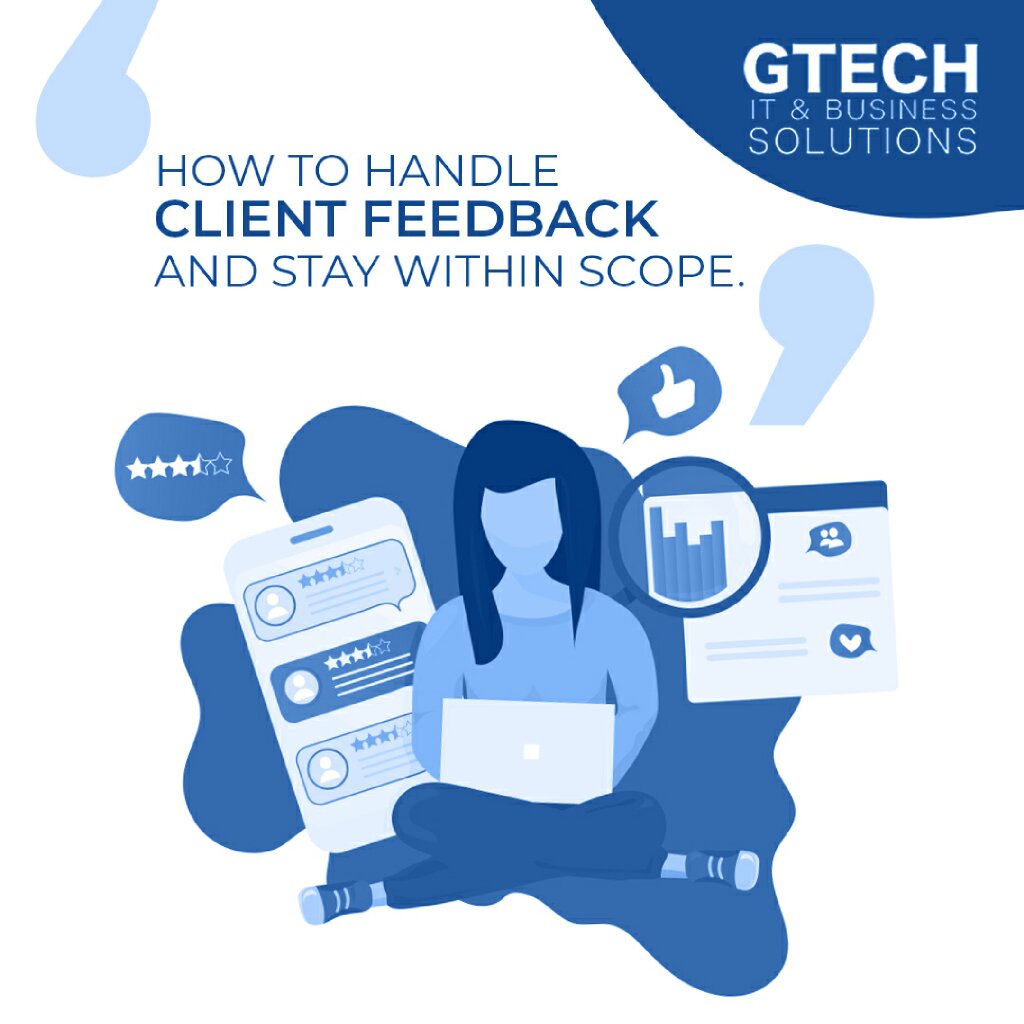 How to Handle Client feedback and Stay within Scope
If you've ever had this thought, you know that client services, while rewarding, can also be can be frustrating and exhausting. If you bend over backward to accommodate your client too much, you risk losing control of the project scope, setting a dangerous precedent with your client, and eroding your profit margins. On the other hand, if you refuse even the slightest extra request and stick to your contract with little to no flexibility, you risk damaging the client relationship and potentially losing the client.
100% of the time clients will ask for some type of revision no matter how small, so worrying about it won't change anything. The goal is to stay positive and be ready to make those changes and design something amazing.
Here is our general process for tackling design feedback from clients and not allowing the scope to get out of hand
Design Brief
Design brief is actually a questionnaire the clients are expected to fill in before the project starts. Combined with the information we've collected in initial stages of communication, this brief is a starting point of our design process – it helps us understand the main goal of the project, client's business, industry, and competitors, based on which we conduct a research that will prepare us for the next stage.
Design Feedback
During this process, the client goes over the design and notes and what they like/dislike about the design. I want the client to feel comfortable telling me if they feel something is off or need clarification on anything.
Design Revisions
Be sure to take the time to explain that the revision process is meant to move the design closer and closer to the final design and what a round of revisions is:
1. Designer submits design drafts for review
2. Client reviews drafts and gathers feedback
3. Client provides designer all of their feedback at one time
4. Designer ask questions as needed and makes revisions to the design
5. Designer submits new drafts for review
*NOTE*
When a client gives their feedback on revisions, don't make them immediately. First, review their feedback to see if it warrants a conversation about the design, then reply to your client to confirm that this is all of the changes they have for this round of revisions. Often you'll find that they haven't yet gathered feedback from all stakeholders, and holding off on making revisions until you have all of the feedback will help reduce the total number of revisions.
Design Approval
Once the design is complete, I always instruct my clients to send an email back approving the agreed-upon design. By doing this, it reinforces the client's decision on choosing a final design that met their expectations. It also serves as a way to ensure you are covered if they want changes in the near future after a design concept was approved. If you want further changes, it is your discretion, but this may increase the scope as the number of revisions may never end.
Lastly, Let us remember, revisions are the most important part of the design process. It's the way that I can validate that the client is happy with the design. I want the client to be happy and comfortable expressing any input. This is, after all, their business.