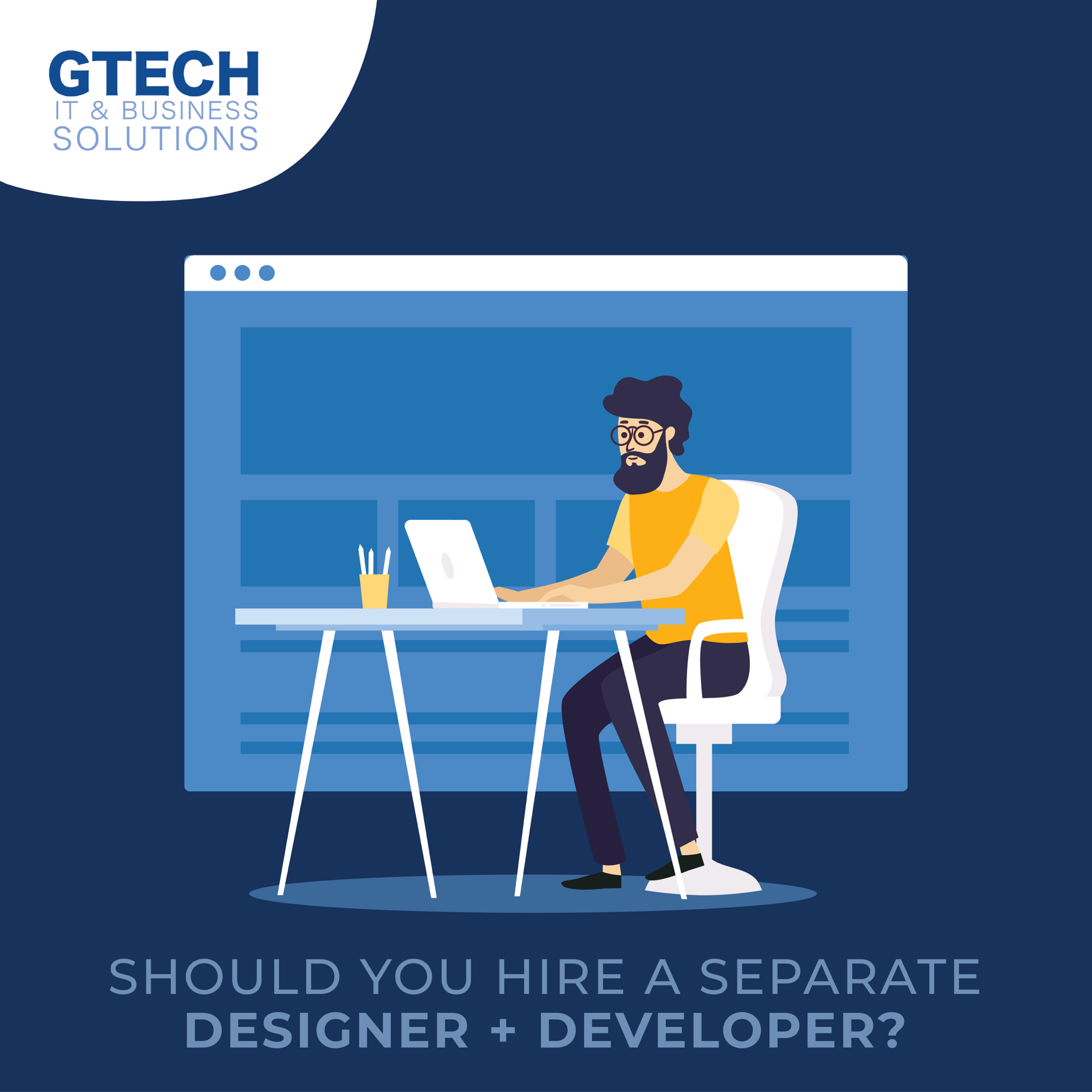 Should You Hire A Separate Designer and Developer?
When it comes to comparing website design and development, you're looking at two vastly differing professions. One is strictly creative and the other involves dealing with logic and problem-solving.
Hiring designers or developers can be one of the most difficult things for non-technical business people to do. In many cases, it may be necessary, of course, to hire someone to create your website, build custom systems, or design your sales collateral — all the more necessary if you aren't a designer or developers yourself. But how can small business owners hire someone that's right for the job if they don't really understand what goes into that job in the first place?
Here are a few pointers to use when working with a firm that has designers and developers. Make sure the following communications are clear from your developer to designer:
Functionality related showstoppers or user experience considerations that a designer misses


When a developer works together with your designer they are able to predict and plan logic errors in your page wireframes. The perspective of a developer is that of an expert logician who may see UI flaws before your designer finishes.
If doing a web application a designer might not know all of the screens they have to design
Web applications can contain dozens of screens and individual interface segments that might be missed by design and even the business owner if they are not intimate enough with the app.

A developer can assist a designer by ensuring all resources are properly optimized


Images, video, scripts, and more all can be utilized on a web page and hugely influences site performance. A good developer is going to consider all this and should work with your designer closely.
A great option would be to hire a firm where they do both design and development. Choosing this option gives you the best of both worlds. It allows you to have creative and skilled designers who have empathy for the user and will deliver an awesome user experience. After this has been established, developers take the design and begin coding until the functionality meets the client's expectations.