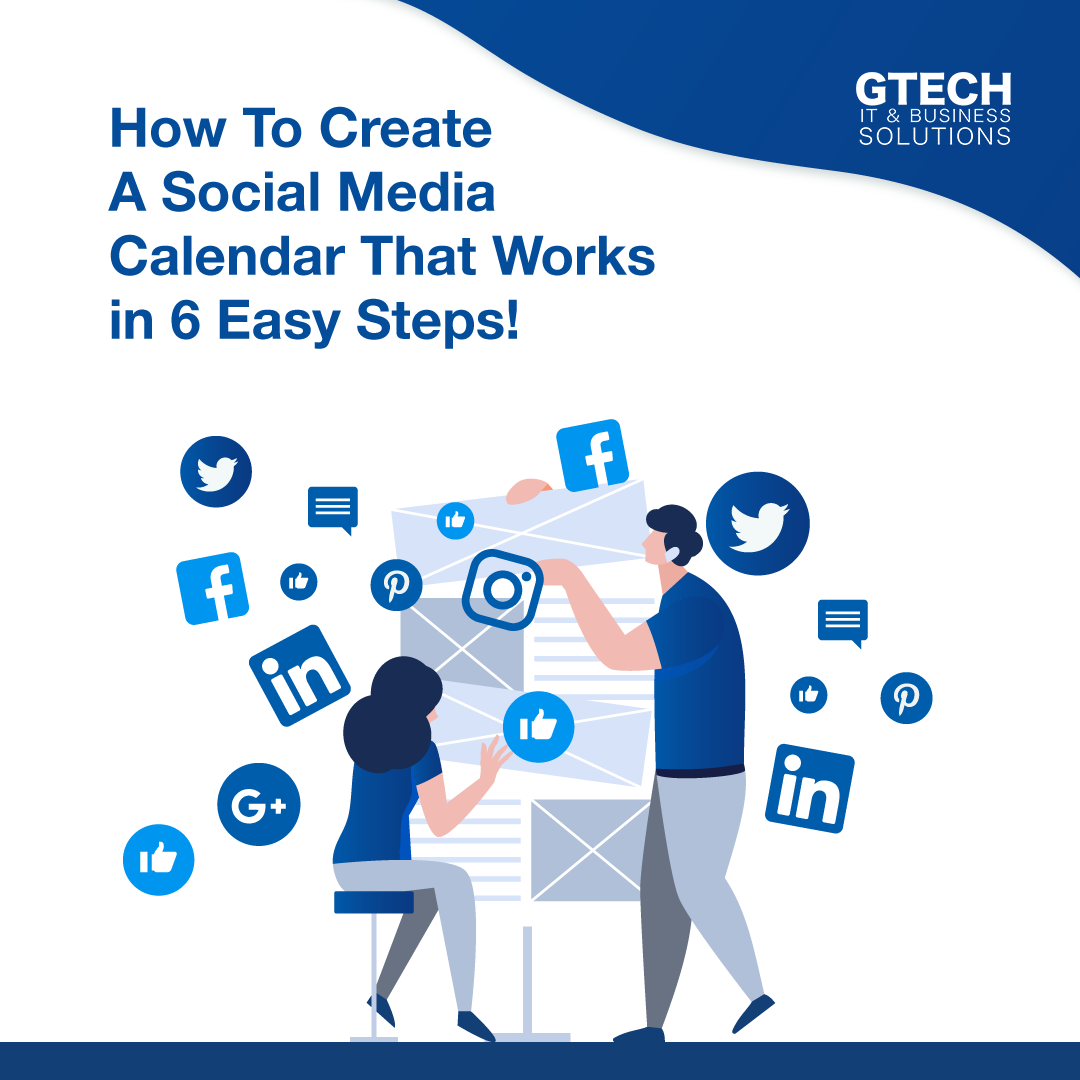 Create A Social Media Calendar In 6 Easy Steps!
Having Issues Gaining That Much Needed Social Media Engagement? Need Help Organizing Your Creative Content For Social Media?
Looking for a FREE solution?  Look NO FURTHER!
In this article, you will learn one way to organize your Social Media Marketing Calendar and align it with your Strategy.  
I. Social Media Goals
         Set 3 specific goals to last throughout the quarter that you are marketing for.  Make sure that your goals are S.M.A.R.T.  
SMART Goals are Specific, Measurable, Attainable, Relevant, and Time Based.  To learn more about S.M.A.R.T. Goals, check out 5 Steps To Create A Social Media Marketing Strategy
.  Common social media goals would be to increase brand awareness, generate new leads, drive website traffic, or increase sales.
II. Social Media Platforms
          Determine which social media platforms are best for each of your set of goals.  Each platform has it's specific uses.  It's best to start with using at the most three, as each platform has a different type of audience and requires specific types of content on each for the best results.  Below is a list of the current Social Media Platforms and what they're specifically best for.
Facebook:  Reach, ads, live video ( Right Brain Advertising )
Twitter:  Share News, Post Articles (Left Brain Advertising )
InstaGram: Share QUALITY photos and videos of products, staff, and customers ( Right Brain Advertising )
LinkedIn: Make professional connections, share industry or company news ( Left Brain Advertising )
Pinterest:  Share photos of Products, Drive Site Traffic, Funnel Sales ( Right Brain Advertising )
YouTube:  Share instructional videos, funny videos, or product reviews ( Whole Brain Advertising )
Snapchat:  Connect with a younger audience with timely videos ( Right Brain Advertising )
III. Social Media Schedule
Using the content ideas and hashtags from your strategy start populating your calendar with content.  Make sure you list at least the copy here for your specific post and the time that it is supposed to be published.  You can use a traditional calendar like Google Calendar or you can download our Social Media Marketing Calendar for a limited time here for free!  You can also use free management tools like Buffer or HootSuite.
IV. Promote Social Channels
          Grow your following by promoting your social media channels.  Including your social media buttons on your website, in the footers of marketing emails and in signatures, physical signage(in-store), and Social media ads is a sure way to make sure all of your traffic funnels to the correct place.  This will also get you in front of new audience members.
V. Measurables
          To make sure that you are reaching your goals, measure your results daily, weekly and monthly.  Use each network's analytics platform to review your metrics.  You should be tracking followers, reach, interactions, impressions, and how these results measure up to your goals.  To optimize your plan for the best performance, you'd need to look at your three most popular post from the past month.  Look for patterns so that you can do more of what is working.  Figure out how to tweak your calendar to do more of what is working well.
VI. Promos and Ads
Run promos for your products and services.  Create compelling offers to use your social media platform as a sales channel.  Each promo should include a timely and compelling offer with clear details, a compelling image related to the offer, and an easy way to act on the offer (Call to Action).  Make sure that you are targeting a specific audience and that you do optimize your promos and ads for a specific metric.
Conclusion
          Once you have met your S.M.A.R.T. goals, go back to the beginning of your strategy to make adjustments and increase your influence.