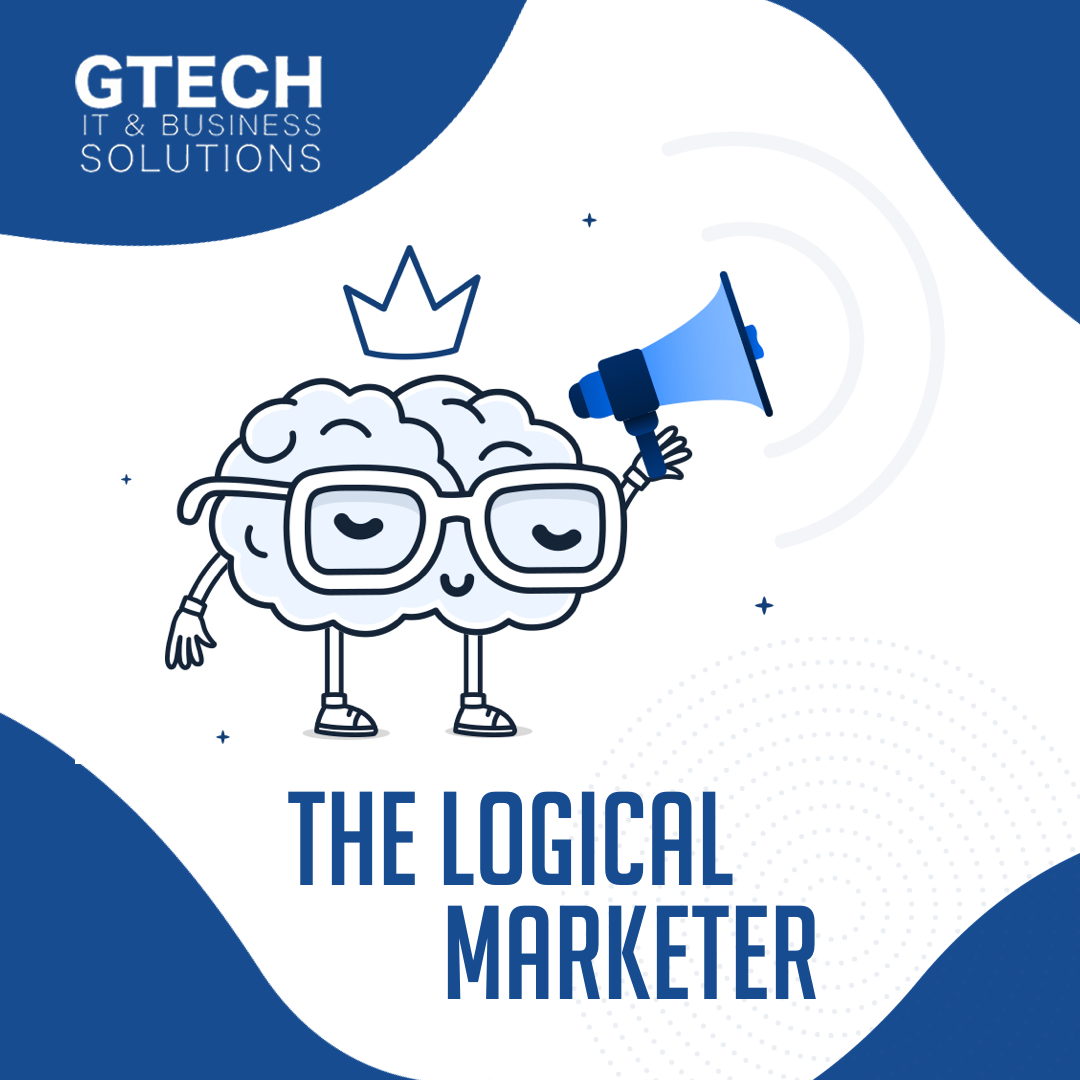 The Logical Marketer
Last week we discussed right brain thinkers/marketers and how they approach certain aspects of digital marketing . The antithesis of this theoretical construct would be the left brain thinker/marketer.  Let's explore their approach to things like product marketing, driving website traffic, and knowing and understanding your audience.
Product Marketing
Ideally, left-brain marketing is designed to appeal to a more practical minded audience. Excluding personal information and minor personal details, left-brain marketers examine the data to discover what's working and what's not. Customer response data have the final say.  As left brain marketers all say, "The numbers don't lie".
Despite its analytical nature, left-brain marketing is as, if not then more, customer-driven as right-brain marketing. Instead of attempting to drive or funnel customers to take a certain action, left-brain marketers focus on what customers already do, and how they do it. They identify the media and resources that will most likely influence customers when they reach decision points, and direct customers toward the decisions they were already heading—all the while showing why their product is the correct destination.  Appealing more to logic than emotion.
SEO
What Is SEO?
SEO is an acronym for "search engine optimization." It is defined as the process of getting traffic from the "free," "organic," "editorial" or "natural" search results on search engines.
All major search engines such as Google, Bing and Yahoo have primary search results, where web pages and other content such as videos or local listings are shown and ranked based on what the search engine considers most relevant to users. Payment isn't involved, as it is with SEM (search engine marketing). As an internet marketing strategy, SEO considers how search engines work, the computer programmed algorithms which dictate search engine behavior, what people search for, the actual search terms or keywords typed into search engines, and which search engines are preferred by their targeted audience. SEO is performed because a website will receive more visitors from a search engine the higher the website ranks in the search engine results page (SERP). These visitors can then be converted into customers.
Site Analytics
Your website's data matters. By tracking your site's most important metrics, you can get a valuable look at how well your SEO strategy is working; what a typical customer does on your site; and even what your competitors are doing differently. To understand your web analytics, you need the right tools – and there are plenty of powerful tools out there. However, we will only focus on Google.
When it comes to web analytics tools, 
Google Analytics
is the gold standard. It's simple to set up, customizable, and provides all the basic information you could want about your site. With 
Google Analytics
, you can collect data on your audience (such as age, location, and devices), and observe how visitors find, interact with, and leave your site. As it's so popular, Google Analytics tends to be easy to integrate with other platforms. If you aren't sure which web analytics tool is right for you, you can't go wrong with this one.
#Hashtags
Excerpt
Hashtag Practicum link
Left brain thinkers tend to be more logical. They base decisions on facts and the truth. Left brain thinkers are more likely to be realists. Many excel in math and science and enjoy nonfiction reading pieces, documentaries and biographies. They keep everything they do according to plan and are organized.  It is of no wonder that left brain marketers would rely on the aforementioned tools and techniques to reach the business's targeted audience and measure its growth and development.